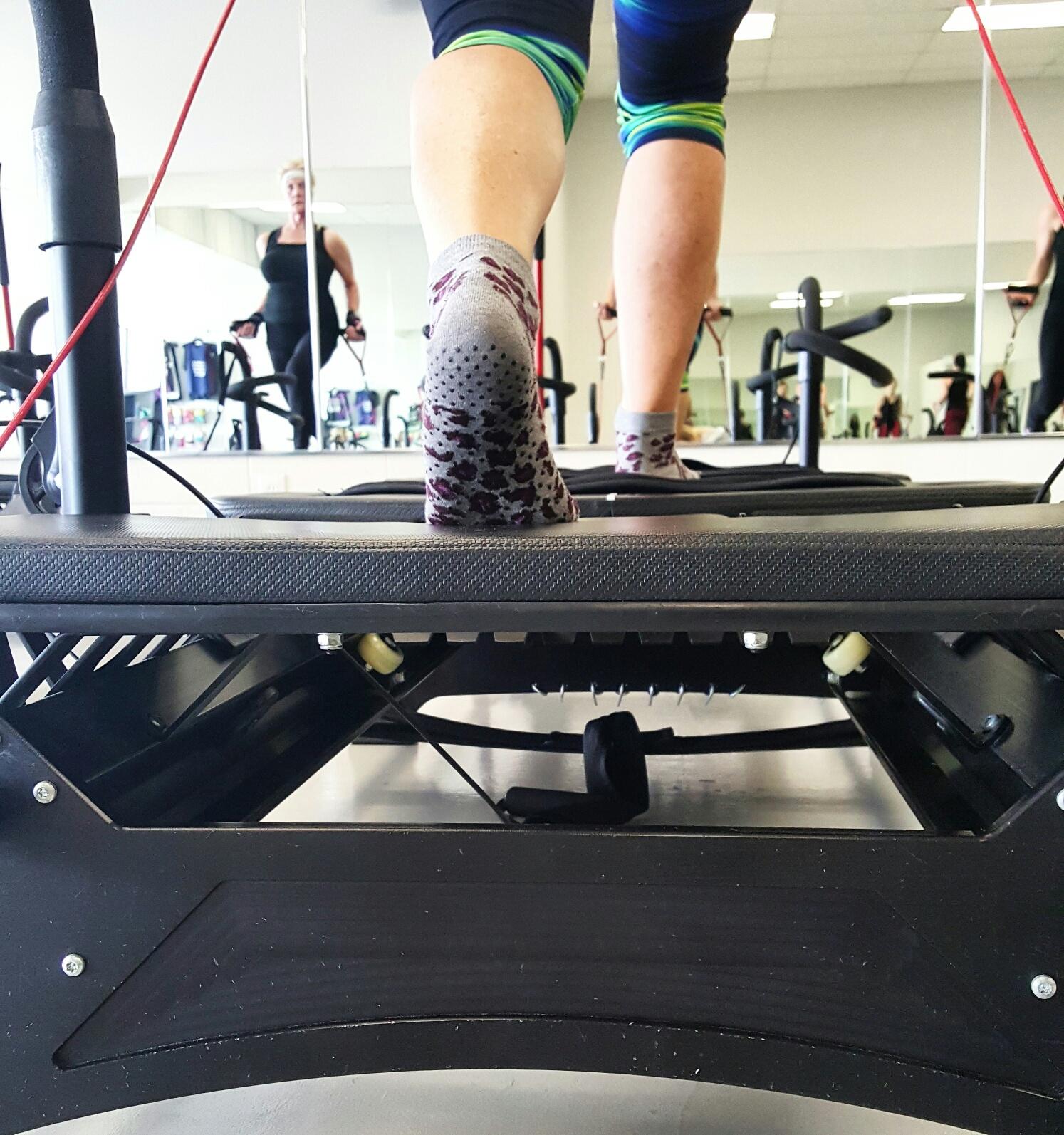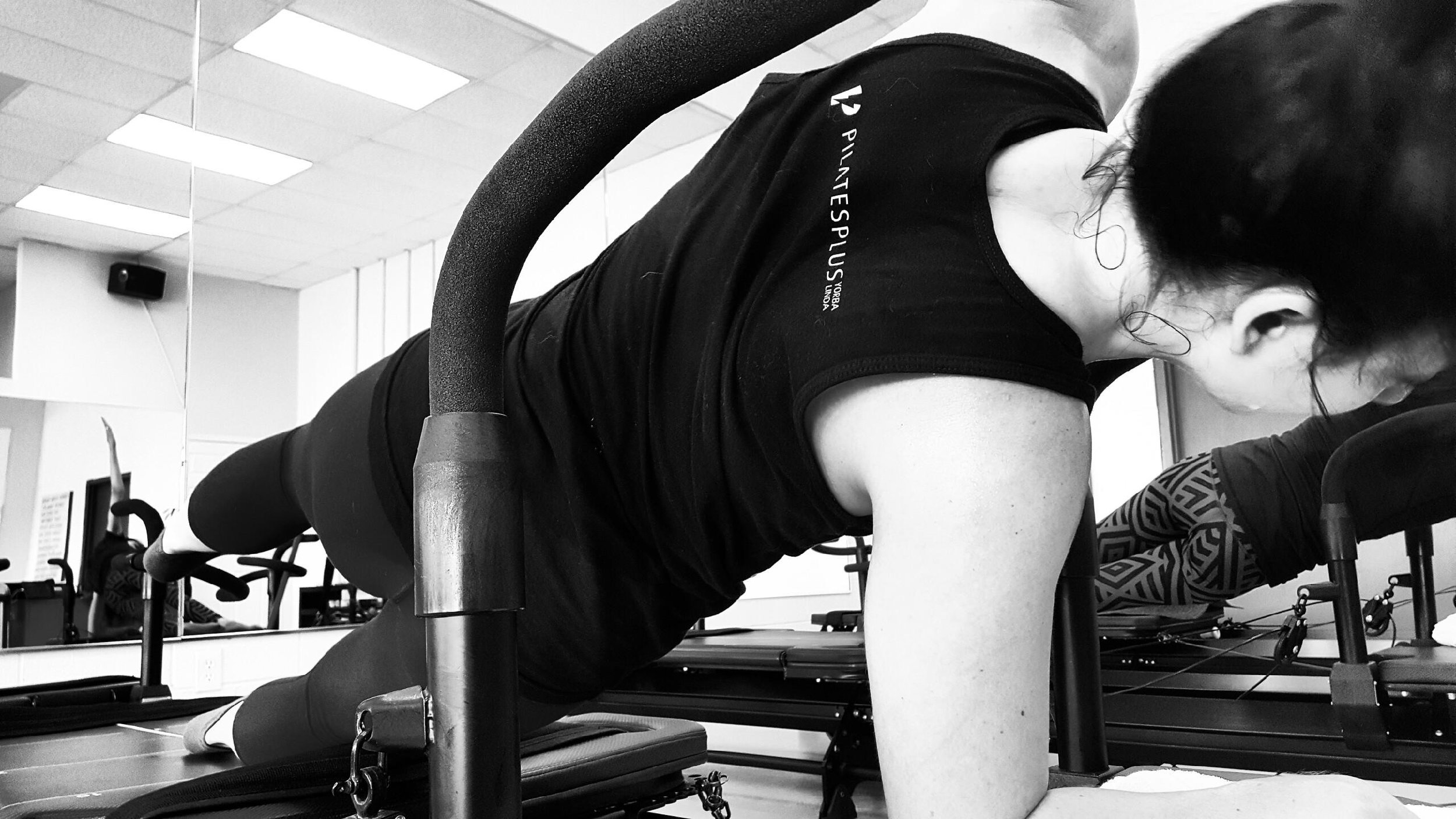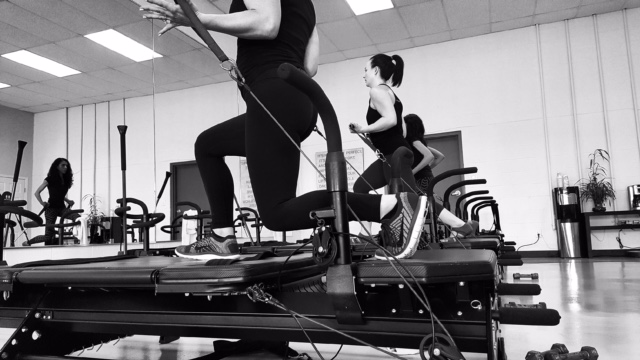 FAQ
It is my first time, should I start with a private lesson?
Our workout does not require you to start with a private session due to the fact that the classes are designed to work in a group setting. Classes can be attended by people of all levels of fitness and experience. Each client has their own Megaformer™ and can modify/ adjust each exercise to suit their current physical fitness level. We do offer Beginner level classes two Saturdays a month - email or call for details. Please keep in mind that this is not Pilates. It is a workout that is based on the essential principles of Pilates and is paired with cardio and weight bearing exercises to add on the intensity and create a total-body conditioning class. If you have chronic back pain, painful joints or a severe medical condition, it is recommended to take a private session first so that your certified instructor can assess your fitness level. If you have any questions or concerns, please let us know and we will take care of you!
How do I buy and schedule classes?
It's easy! We have a user friendly and extremely secure software system to assist you in reserving a session. Click on our live schedule, create a username and password, and use it to schedule, purchase and track your visit history. If you forget your password or need more information, please send us an email info@pilatesplusyl.com or call (714) 944-2890! Click [ here ] to schedule a class or purchase sessions now. Before you schedule, take a minute to read out studio policies/info page [ here ]
What happens when I get to the studio?
Arrive 10 minutes early to your first class and let the front desk staff know that it is your first visit. A PPYL staff member will then take you through a brief orientation to get you ready. Any other questions? Just ask. We are here to help!
How do I book a private session?
To schedule a private session, please email info@pilatesplusyl.com or call (714) 944-2890.
What should I bring to class?
• Wear comfortable clothes that you can easily move in. Similar to what you would wear to the gym but preferably not too loose or baggy so instructors are able to see your alignment and form.
• We require grip socks. These are available for purchase at the studio if you don't have a pair.
• Bring a hand towel as you will most likely sweat!
• Although we have a water machine, you may want to bring your own canister or water bottle.
• Please do not bring… jewelry, strong perfume, lotions or oils and please silence your cell phones. Thank you!
How many calories will I burn with Lagree Fitness?
You will burn 500-700 calories during class. Since it's a slow burn workout, the body will continue to burn calories for a few hours after!
I'm a guy – Pilates Plus??
Both men and women benefit from Lagree, which strips fat, builds lean muscle tissue, chisels the core, challenges the heart, improves flexibility and maximizes the mind-body connection. A huge plus to the Megaformer™ is that it is built on a system of springs and cables, meaning that students of varying strengths, be it men and women or beginners and advanced students, can perform the same exercises but with resistance levels adjusted to match their abilities.
Please arrive a few minutes early to class.
Please arrive 5-10 minutes before your scheduled class time so you have plenty of time to put your stuff away, put your grip socks on, etc. If you do not arrive within 5 minutes of the scheduled class time, your space may be given to someone who is waiting. Class starts on time, every time.
What if I am late to class?
If you arrive more than 5 minutes after the scheduled class time, your space may be given to someone who is waiting. Please do not make a habit of arriving late to class as it is disruptive and unfair to the other clients.
What if I can't come to class and I have already been confirmed? Will I be charged?
Yes, even if it's your first time. Pilates Plus has an 8 hour cancellation policy. You may cancel reserved sessions for any reason without penalty up to 8 hours prior to the scheduled class. Cancellations made after the 8-hour deadline are considered Late Cancellations and will result in a late cancellation fee. Switching sessions or showing up for a different session that your are scheduled for are considered late cancellations. Please be sure to "late cancel" if you cannot make it or it will be considered a No Show.
Members with unlimited packages with incur a $10 late cancellation fee; $25 no show fee
All other members will lose the session for the scheduled class; $15 no show fee (in addition to losing the session)
If a valid credit card is not on file, the account is subject to immediate termination.
How does the Wait List work?
If you sign up for the wait list and a spot becomes available, you will be added to the class and receive email confirmation. Please be sure the email address associated with your account is correct. If you cannot make it to the class, please cancel as soon as possible. If you "no show" without cancelling, your account will be charged $25.
Are my purchases refundable or transferable?
Sorry, but all purchases are final and are not transferable.